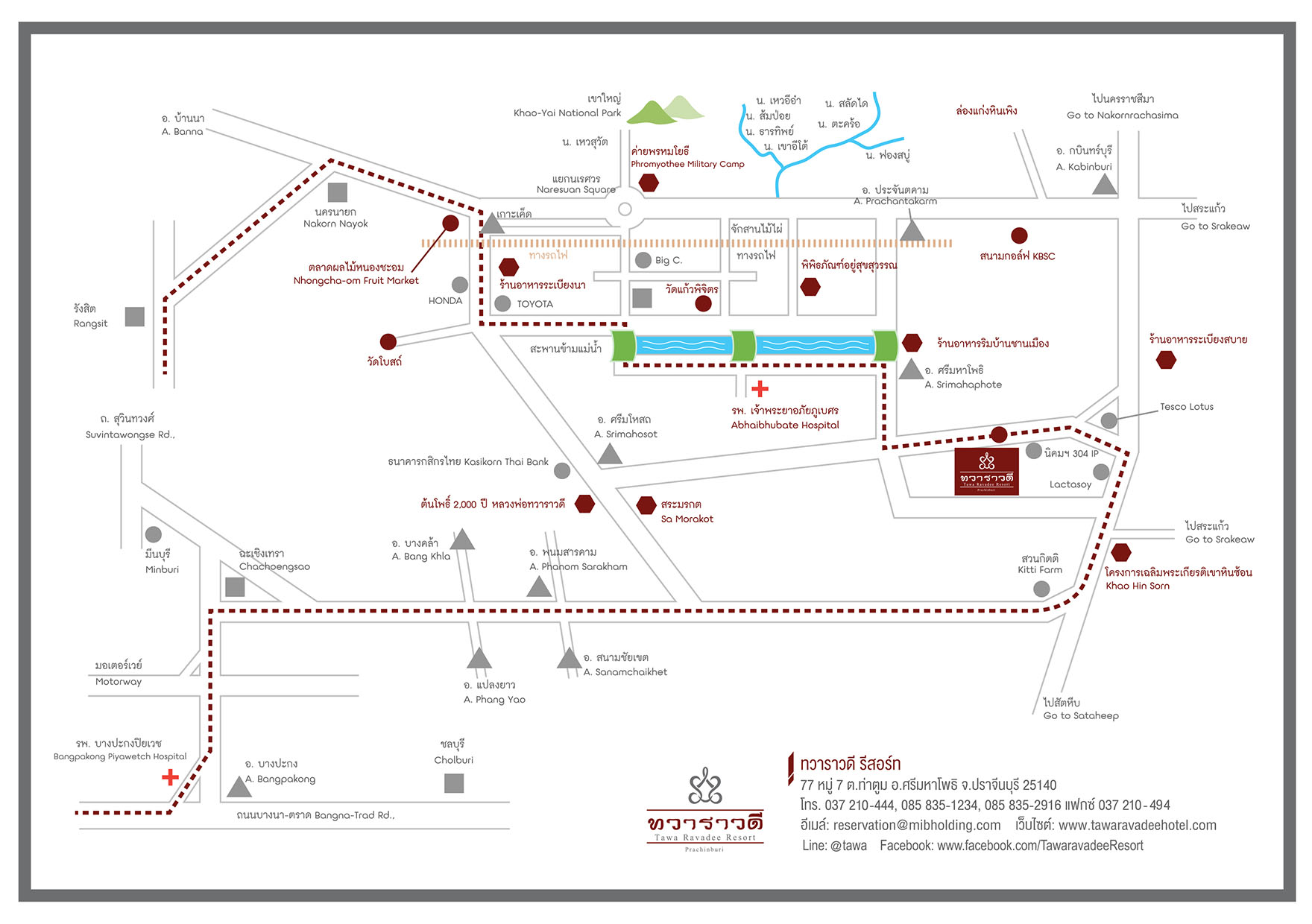 Nearby Attraction
Prachinburi used to be a very prosperous town with beautiful waterfalls and canals which are very popular among nature adventurers. In the old days, Prachinburi had a long history of civilization of about 800 years ago, since the Dhavaravadee period. Through the traces of the ancient towns, there were discoveries of historical venues that were used for religious purposes and historic materials such as Buddha images, earthenware, and pottery. There are many travel places for various travel style as follows: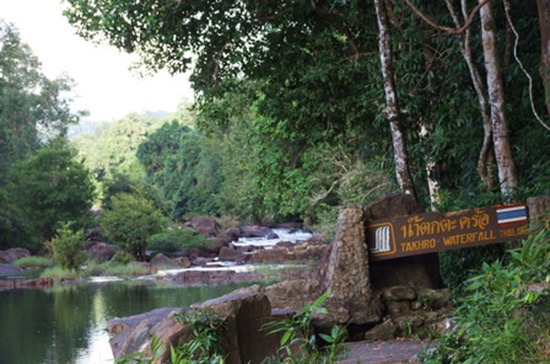 Eco-Tourism
Enjoy a delicious variety of Thai, Chinese, Western and Japanese cuisines with intimate atmosphere which complemented by view of both the pool and waterfall. The place is charming decorated by Thai-Style.
Takhro Waterfall, Saladdai Waterfall, Tarntip Waterfall, Sompoi Waterfall at Prajantakam District.
Travel through a forest; see butterfly and varieties of plant.
Golf Course
Hillside Country Home Golf & Resort (18 holes)
Kabinburi Sport Club (18 holes).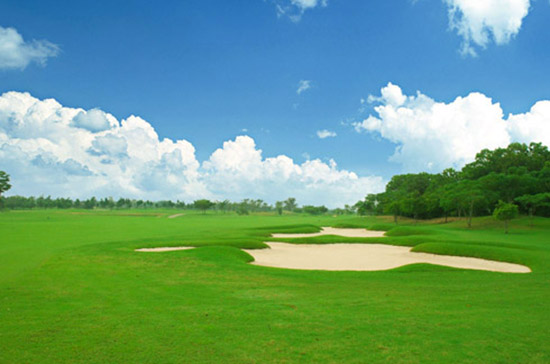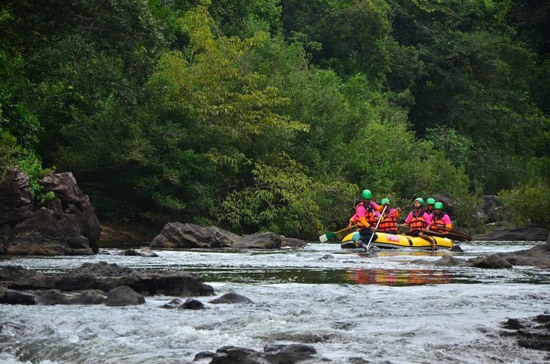 Khang Hin Poeng Rafting (only rainy season)
Rubber Boat Rafting on rapid stream.
Canoe.
Ancient Remains
Sri Mahosot Ancient City, Emerald Pool, Lord Buddha's footprints, Luangpho Dhavaravadee, Wat Ton Pho Srimahaphote, Sakaeo - Sakhwan.
King Rama V Handwriting Monument, Lum Mueang, Phan Hin Ancient Monument, Swimming at Hadsaithong (Prachinburi River).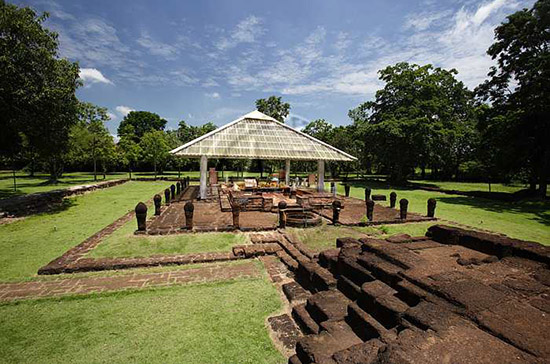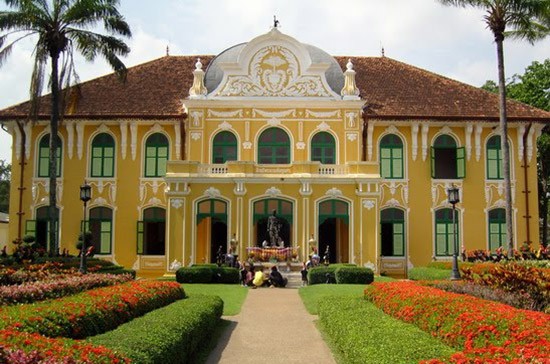 City Tour
Thai Herbal Repository at Chao Phraya Abhaibhubejhr Building, Ubosot Wat Kaew Phichit Temple, learning about antiques during Thawarawadi Era at Prachinburi Museum.
Select and buy variety of fresh fruits at Nong Cha Om Fruit Market.
Rock Climbing
Tub Lan National Park and handmade by palm-leaf manuscript..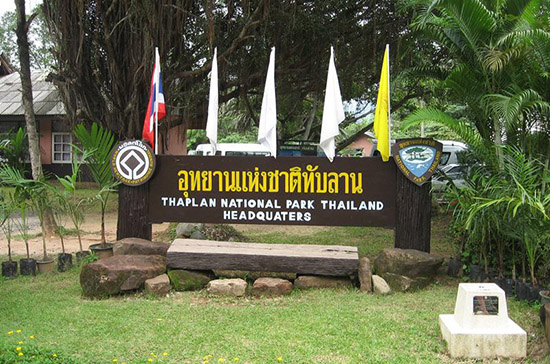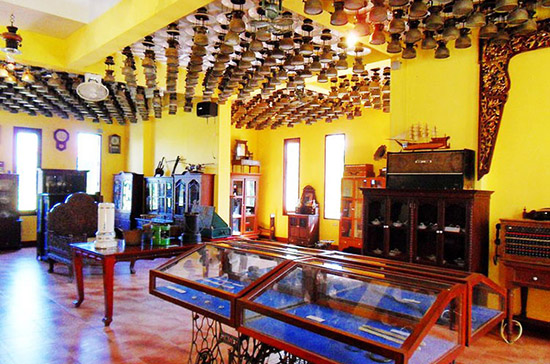 Other travel places
Prachinburi : Baan Dong Bang Herb Garden, Yusuksuwan Museum (the collections of lamps all over the world), The Verona at Tublan.
Chachoengsao : Wat Sothorn Temple, Wat Saman Rattanaram Temple, Bangpakong River Cruise, Baan Mai Old Market, Klongsuan 100 Years Market, Bangkla Floating Market.
Sakaeo : Rong Kluea Market, Poipet, Wat Tham Khao Chakan, Pang Sida National Park.
Nakornnayok : Khundanprakanchon Dam, The replica of the Emerald Buddha Wat Kiriwan.
Nakornratchasima : Wang Nam Kiew, Kao Pang Mar, Heo Narok Waterfall, Khao Yai.